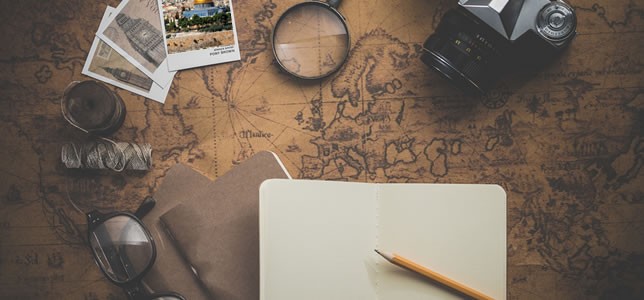 Coming to talking about going to Israel for your next holiday, there can be nothing better than this especially when you have never had the taste of the Middle East. While it isn't that big a place to explore but whatever it is, every corner of this place would mesmerize you.
When it comes to making Israel your next holiday destination, here is what you should keep in mind before you set out with your friends or family.
Make plans at home first
Even before the internet and smartphone came into existence, whenever there was a time when people wanted to visit a new place, they started out with getting a map for themselves. It would mean pointing out all the special attractions, knowing about the local place, reading a book by an author from that country and trying the level best to get along into the unknown land. While things have become much easier now, the internet and smartphone have contributed their part where you do not just get to view the attractions in Israel but also know about the local culture while reading blogs, Israel travel guides, and Israel tour reviews excerpts written online from other travelers. This way, you get to make choices of the places you want to visit, Israel tour operator you want to travel with, and in this way have the ultimate experience and not be lost during your visit.
Spending the weekdays outside the city
The working days for Israel are from Sunday to Thursday and that is when Jerusalem stays abuzz with people working and being busy in earning a living. To avoid the crowd and hustle bustle during the weekdays, you should consider a well planned Israel tour itinerary, which accomplishes touring the important sites the day of Shabbat, the resting day for Israeli's, and when visitors are more free to travel in and around the city. This means you'll be in the Galilee and Dead Sea region during the work week, where traffic is not a major issue.
 Let a tour guide help you out
When it comes to exploring Israel, it's usually not something you can do better on your own. Israel tour guides are known to be the best in the world. Having to study for many years and become certified by the government and be experts in archeology, history, Bible, geography, geology, and local culture. An Israeli guide must also be fluent in at minimum two different languages. It is far more likely that a tour guide will provide you with a complete view of all major holy land sites and attractions than going at it on your own.
You can bargain almost anywhere  
When it comes to bargaining, the Via Dolorosa in Old Jerusalem is known to accept it from their tourists. The rout today is lined with local shops with hundreds of varieties of local crafts, you can bargain everywhere and receive results according to your choice. You get the same product in multiple shops so you do not have to worry about missing out on something just because they have set an expensive rate. Go to the next shop and bargain on it and you would get it at the desired price.
Multiple options to pay a visit to
Since Israel is a small country, all major attractions are close by. If you are at Tel Aviv and intend to go to Jerusalem, it is just an hour away by road.  If that is done, another hour in hand would take you to the Dead Sea where you can swim as long as you want while relaxing along with your family and friends. If that doesn't suffice, you could take another two hours to visit Galilee and witness the breathtaking Mountain View and that would accomplish your visit.
Customise your accommodations your way
There are multiple options to choose from when it comes to looking out for accommodations in Israel. If you are inclined towards luxury, boutique hotels and converted mansions can help you make your stay comfortable. If you intend to be accommodated on a low budget, hostels, as well as outdoor campsites, make an adventurous option. You get to be close to nature when a part of campsites without having to pay much. While already said, there is something for everyone in Israel and when you approach your travel agents or probably the local assistants, you get something that is fit for your needs.
Take along ample clothes with a variety of it
 While some find it respectful to wear clothes that are long sleeved and cover the legs well at a few religious places but in most places in Israel, nobody would bother about what you have worn as long as you are comfortable in it. While carrying loosely fitted clothes along with some warm clothes helps you deal with the changing weather that makes you feel hot as well as cold especially during the summers. Avoid making your bag too heavy with warm clothes though. Always check the weather update and accordingly make a choice.